Frustrated With Traditional Guitar Lessons?
"Would You Like To Learn To Play Guitar Using The Fastest Method On The Planet?"
Traditional, In-Person, Or YouTube Guitar Lessons Don't Always Work For The Majority Of New Guitar Players
Are you afraid learning to play guitar will lead to hours of frustration trying to read standard guitar notation or spending hours, days, weeks or even months to develop just enough skill just to play a single song to a friend?
Are you looking for a solution that could allow you to pick up a guitar right now and know exactly how to play 100's of your favorite songs?
Have you been endlessly searching YouTube for that magic video to quickly teach you to play a song and hours later found the instruction to confusing, incomplete or just to difficult.
There has to be a better way…
RECEIVING BAD INSTRUCTION CAN BE SUCH A WASTE OF TIME AND MONEY
Worst of all, it can leave you with bad playing habits that take a long time to get rid of. The majority of guitar teachers never get trained to become great teachers and simply teach through trial-and-error.
THERE ARE A LOT OF PLACES TO PUT YOU FINGERS ON A GUITARA guitar neck has 22 to 24 spaces (or frets) with 6 strings. That's 144 different possible notes to accurately hit. And when you're first starting out, it feels like they're in completely random order with no rhyme or reason.

PERSONALLY MY JOURNEY TO PLAYING GUITAR WAS VERY DIFFICULT AND FRUSTRATINGI picked up the guitar with the dream of playing the music I loved for people all over the world only to have it immediately shattered with my teachers demanding I learn to read music I hated and to study hours of music theory that didn't seem to apply to playing any of my favorite songs. I actually transferred out of my Junior High School guitar class due to my frustration having to play "On Top of Old Smoky" and my teacher actually said to me "You are never going to be a good guitarist if you leave this class!!"; as he knew it was my goal to graduate and play as a professional musician.
Then, as if by chance, something amazing happened…
While I was still in high school and now desperately struggling to learn guitar on my own I ran into a friend who introduced me to a Guitar Instructor named Colin who taught me a few secrets to playing guitar that changed everything!
Colin was the solution, and now after my past 35 years recording, performing, touring and private coaching as a professional guitarist for hire, it's time to pay it forward and help others just like you!
Imagine What It Would Be Like To Pick Up A Guitar And Instantly Play Hundreds Of You Favorite Songs?
Guitar playing is so much more than a hobby for those with the passion to learn and better themselves. It becomes a part of who you are and a vital link in some of the best relationships you will have.
Playing guitar brings people together as a group and connects them through music.
Picking up a guitar and playing your favorite songs is a great feeling and a big accomplishment. Sadly, most people believe they could never learn how to play. – This is not a true statement – You Can Do This at Any Age!
The Accelerated Beginners Guitar Course

The Revolutionary New System To Learn How To Play 100's Of Your Favorite Songs On The Guitar… Even If You've Never Picked Up A Guitar Before!
Here is Everything Included In The Accelerated Beginners Guitar Course Ultimate Package…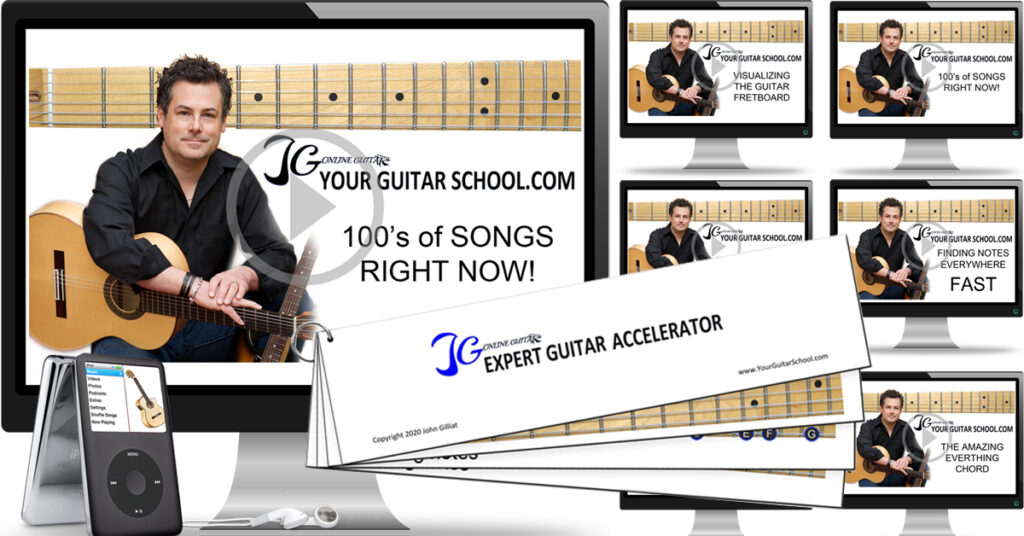 How To Play Guitar Without A Guitar Video Course
This is a FREE 6 Step Video Course that will show you how to play 100's of your favorite songs on a guitar… Image how you will feel knowing how to play 100's of songs… Includes the FREE 6 Step Workbook
Accelerated Beginners Flagship Guitar Course Workbook
This powerful book is the core system used by 100's of my private guitar students to begin playing guitar faster than any other program on the market. You will have the right tools introduced at the right time to begin playing 100's of songs from start to finish. You're going to be amazing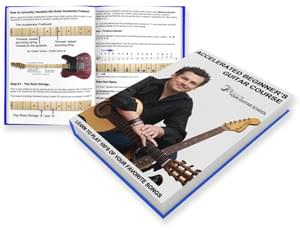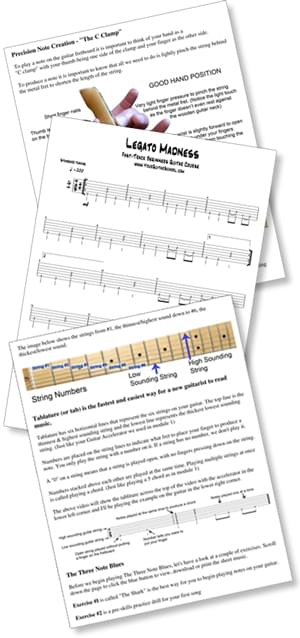 Your Accelerated Flagship Guitar Course Book Includes…
The Application Wizard: Immediately transition from playing without a guitar to the guitar. Use the proven techniques to ensure pro playing habits for success
The Song Wizard: Feel Great playing 100's of your favorite songs from "start to finish". Also learn skills used by the pro's to play songs live onsite with fake book charts
The Fretboard Wizard: Accelerate you fingerboard hand skills and learn the about a new octave system to instantly identify every single note over the entire fretboard in seconds
​The Advanced Skills Wizard: Learn innovative right hand picking systems and develop your legato skills. It's going to be so awesome showing your friends a few flashy tricks.
​The Chord Wizard: Learn simple chord shapes that can become hundreds of chords with a system use by professionals to push them around the fretboard. Also begin developing your ear to identify chords for song writing and improvisation.
​The Playing Wizard: This section is packed full of advanced chords, rhythms and picking patterns to really excite and inspire you to play your new material for others!
​All the above sections are complete with additional songs created to help you quickly apply every new system and skill required to ignite and inspire the guitarist within you!
The Expert Guitar Level 3 Accelerator
Time is precious and there isn't always enough during the day to spend it achieving our dreams. Therefore the "Expert Guitar Accelerator" was created to learn to play the guitar without a guitar from anywhere! As you progress through this course I will give you new assets to increase the Accelerators Level to not only master single fretboard notes but also to immediately play 100's of chords instantly!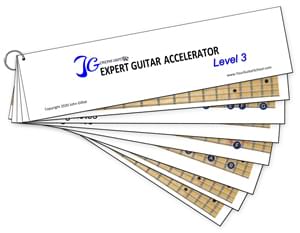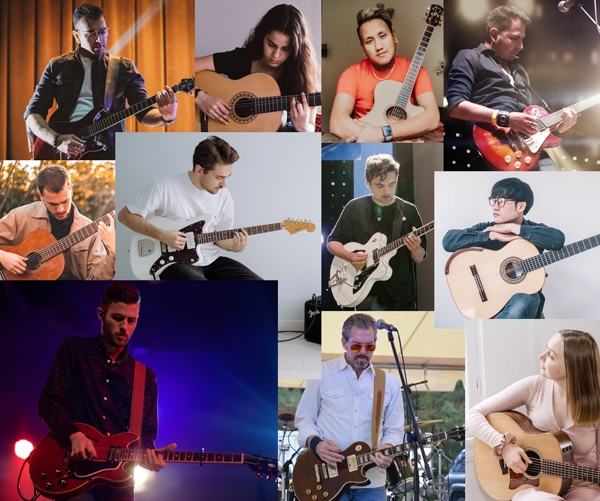 The Accelerated Guitar Community
The Accelerated Guitar Community is a place for you to interact with other course members and John. Share your progress, ask for help or help others. As a community we can all share our thoughts, tips and tricks. This is a great place to encourage each other and keep ourselves accountable as we all work together to achieve our guitar aspirations.
Your Complete Accelerated Beginners Flagship Guitar Video + Audio Course w/Future Updates
Full Access to Everything in the Accelerated Beginners Flagship Guitar Course as shown above including… Full Video Instruction, All the Lesson Sheet Music and Tablature Downloads, All Course Future Updates, Play Along Band Audio Tracks for All Exercises and Lesson Songs.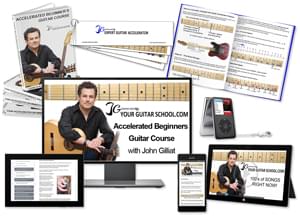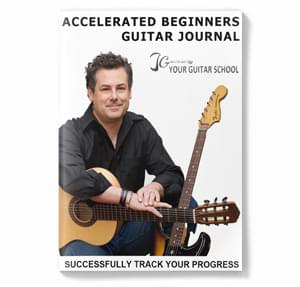 The Accelerated Beginners Guitar Journal
Successful accelerated learning can be greatly improved by the simple awareness of the development of that growth. It is extremely important to keep a log of the process of your improvement in order to further maximize growth. The easiest way to do this is with Your Accelerated Beginners Guitar Journal.
The Guitarist Accelerated Performance Checklist
It is extremely important to create good playing habits! The Guitar Accelerated Performance checklist is an essential tool for accelerated learning and guitar skills development! When learning to play guitar it is very important to quickly run down the checklist before each performance to solidify good playing habits as part of our guitar playing DNA.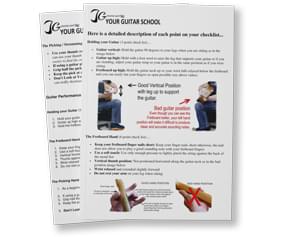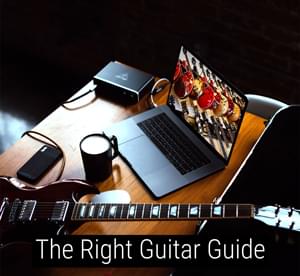 The Right Guitar Guide For Optimal Performance
This complete guide and video tutorial will give you the tools to finding the perfect guitar to not only inspire you to play; but most importantly, give you the best guitar to quickly and easily achieve your dreams to become a guitar hero. Don't take a chance with just any hand-me-down or the coolest looking guitar on the rack. Even the most expensive brand name guitar could potentially sabotage your progress. Find out why?
Live One on One Personal Guitar Coaching with John Gilliat
What if you get stuck or have a question? You will have access for 2 live one on one personal coaching sessions with John Gilliat by zoom video chat that can be used at anytime as well as unlimited access via email or text message. If at anytime you have a question or struggling with a new skill you will have a direct portal for support and motivation.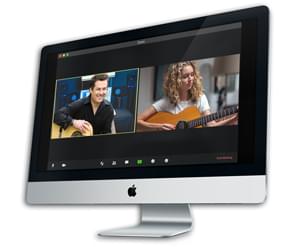 Bonus 1 – The Beginners Lesson

Archives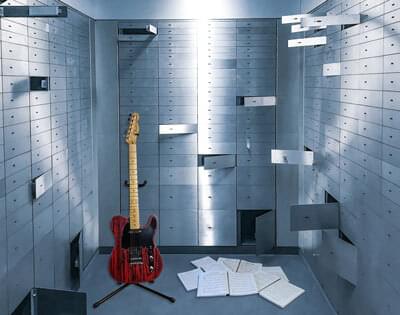 The Video Lesson Archives & The Melody & Improvisation Video Courses
This bonus allows you to have unlimited access to John's growing private lessons library with band play along tracks, charts, tablature and accompanying video lessons. Lessons incorporate new techniques, chords or playing skills within each new song.
Bonus 2 & 3 – The Live Performance Tracks and Charts Library & Melody/Improv Courses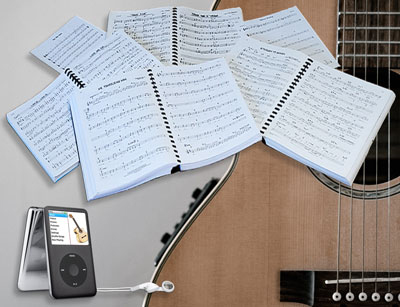 The Live Performance Tracks Now Include Melody & Improv Video Lessons!
These bonuses will allow you to download all the tracks and charts to use anywhere. New tracks, charts and lessons added every month. So, if you are not comfortable singing, these additional melody/improv video lessons are for you! Created for you to learn melodies to tracks and play guitar solos as a solo instrumentalist.
30 Day Money Back Guarantee/Refund Policy
Your purchase of The Accelerated Beginners Guitar Course is 100% risk free. If for any reason you decide you want a refund, simply contact me within 30 days of signing up and I will promptly refund 100% of your money, no questions asked.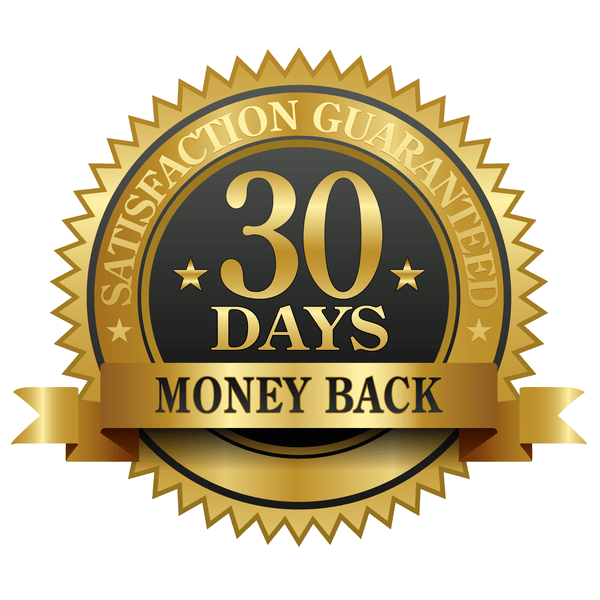 Here's A Recap Of EVERYTHING You'll Get With The Accelerated Beginners Guitar Course ULTIMATE Package
Total Value $3975.80
Lifetime Access To The Accelerated Beginners Guitar ULTIMATE Package – Only $497
Accelerated Beginners Guitar Course Bonus Material

Login
Accessing this course requires a login. Please enter your credentials below!