How to Play Fiery Rumba Flamenco Guitar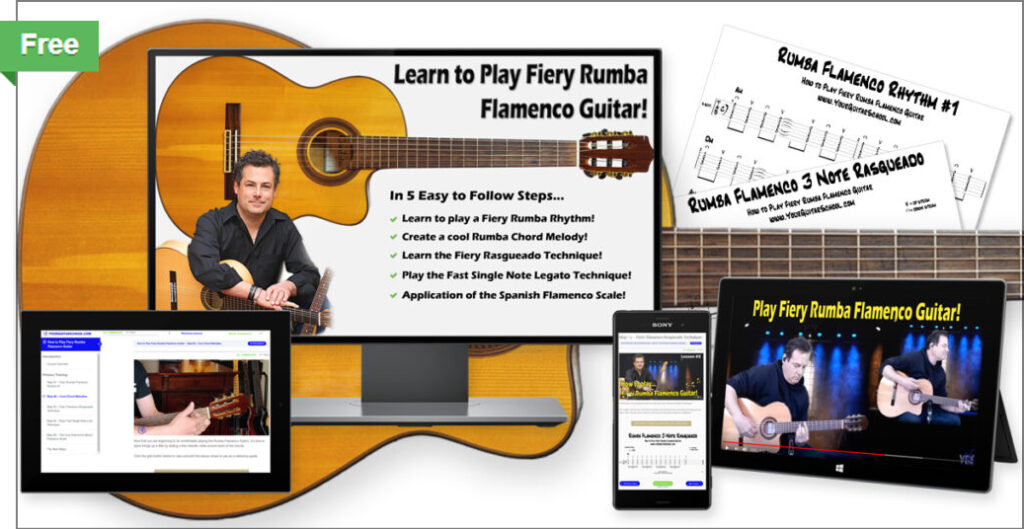 Enter your name and email below and I'll send you Full Access to the FREE Course, E-books, Audio Files and Videos
If you have ever dreamed about playing fiery rumba flamenco guitar then this exciting new course is for you! – There is No Catch, it's 100% Free
---
Learn How to Play Fiery Rumba Flamenco Guitar Right Now… it's fun and easier than you think!
Scratching your head trying to find something really cool and easy to play that's going to turn heads?
Let us show you just how quickly you can begin playing fiery rumba flamenco rhythms, melodies and solos in this new exciting training!