DISCOVER A NEW WAY TO PLAY GUITAR
Online Guitar Lessons
It doesn't need to take years to learn how to play the guitar
Learning guitar can be faster, more fun, and easier than you thought. Let us show you how...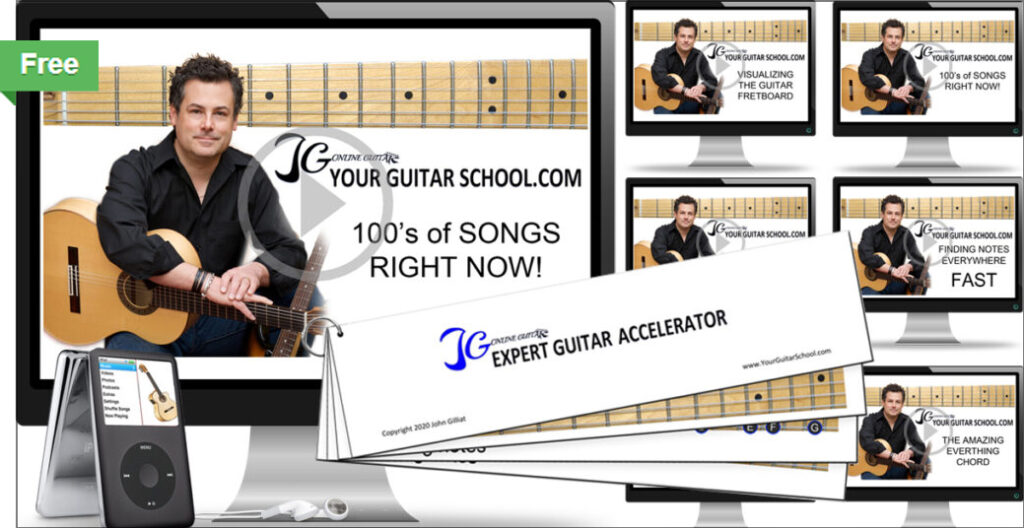 Learn to Play Guitar
Without a Guitar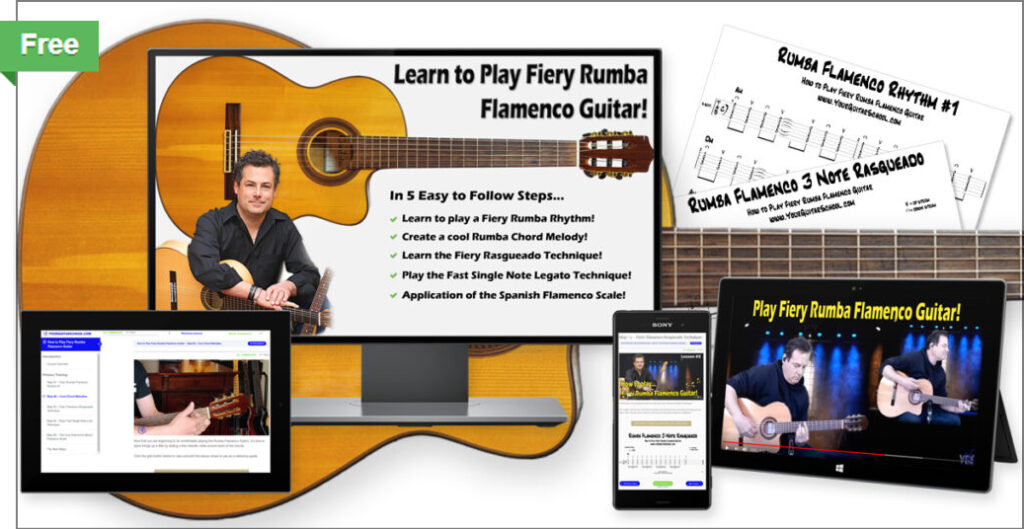 Learn to Play Fiery
Rumba Flamenco Guitar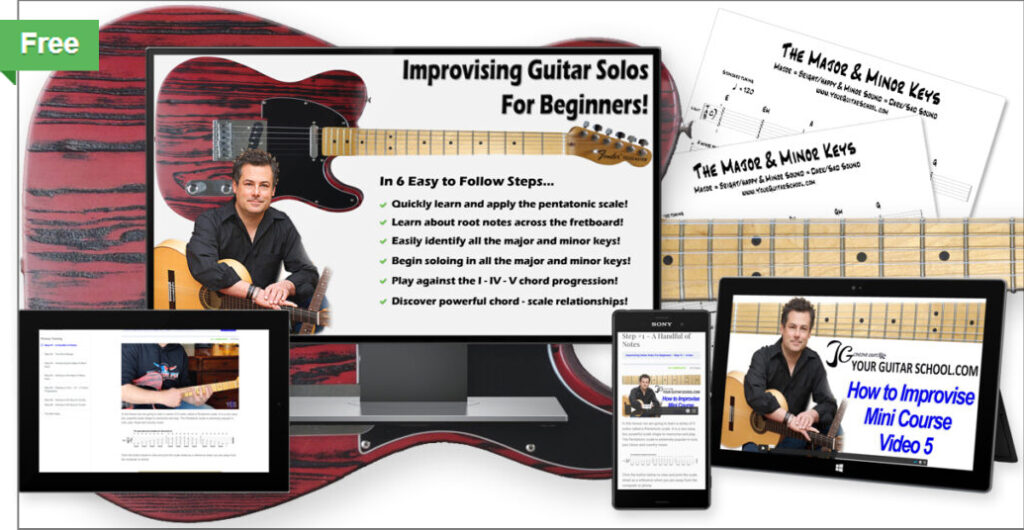 Improvising Guitar Solos
for Beginners
Our Courses
Have you been endlessly searching the web for that magic video to quickly teach you to play the guitar and hours later found the instruction to be confusing, incomplete or just too difficult?
There is a better way.
We love our students, and they love us. Learn why.
Meet Your New Instructor
Hi I'm John Gilliat and I really love sharing all the tips and tricks I've learned to anyone with a burning desire to play guitar! Especially those that are still struggling as I had been all those years ago.
Being able help guitar players transformation from a place of frustration to one of sheer joy continues to be one of the most rewarding moments in my life.
I wish to help as many people as possible with a better and faster way to reach their goals and dreams to play the guitar!
"I just wanted you to know how much I am enjoying your videos on playing fiery rumba guitar. I liked it so much I have just ordered 2 more to give as presents to a couple close friends. Thank you for bringing the passion I once had for playing my guitar years ago back. I even splurged last week and bought a new guitar after 30 years."
"I appreciate the fact that your the type of person who pays attention to detail, you cut no corners on the video, it's comprehensive, step by step, easy to understand regardless of one's playing level, if one studies it the way you have presented it they will be very please with their progress. I was up till 12:00 PM playing your video, it's Fantastic."
Learning with John was more fun than any other teacher I've played with. I got to have fun with my guitar faster, which was the key for me to keep picking it up! I've learned electric, acoustic and flamenco with John. His skill and talent is adaptive and gave me a fun range to be able to develop a style of my own. If you haven't learned with John, you need to!
John Gilliat's program took me from picking up a guitar to performing live at festivals and theatres across Canada. His teaching style makes it easy to learn guitar one step at a time and within a few weeks I was able to start playing my favourite songs. Guitar has become my favourite hobby, a source of revenue, and an amazing creative outlet and I owe that entirely to John. I would recommend his program to anyone looking to pick up a guitar.
John is an incredible teacher, when I was a kid I always wanted to be a "fast" guitar player, and when I saw John performing I was so inspired. As I got older and more musically mature I learned just how much knowledge and theory was underneath his "fast" playing. John helped me get better at jazz guitar in high school, and later helped me prepare for my Berklee audition. His kindness and down to earth personality make for a very effective and ego-free learning environment where there is no shame in not knowing something, or making a mistake.